Check out the new cover for my horror comedy screenplay The Fat Pact!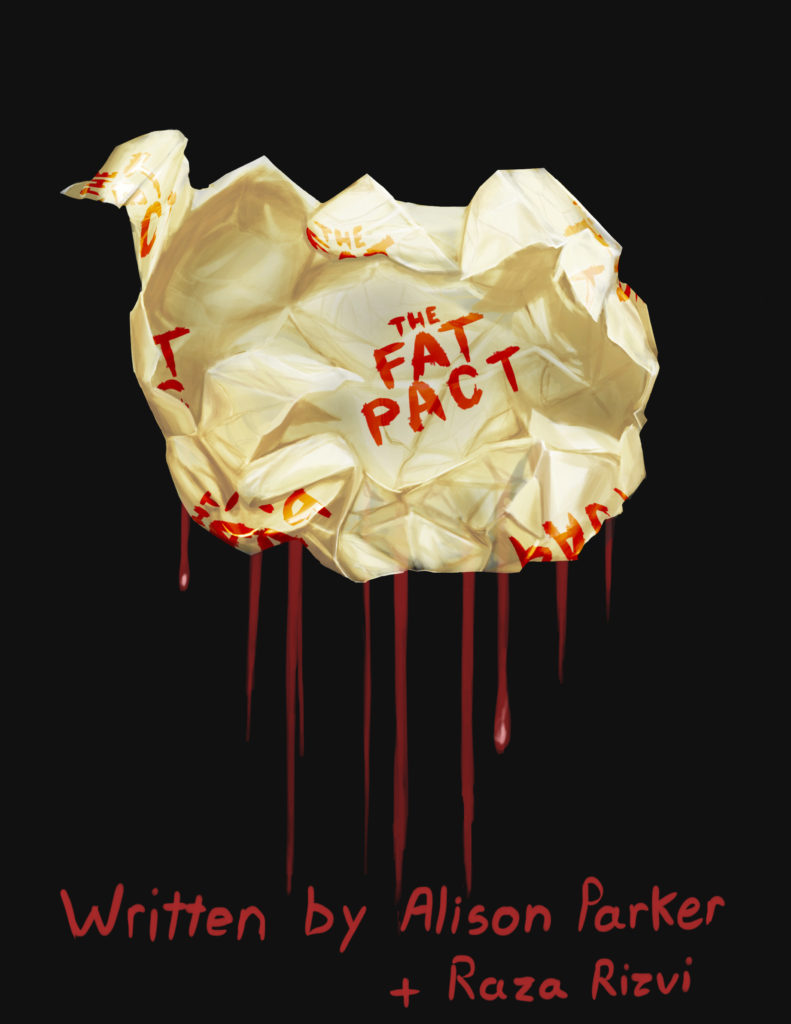 Big thanks to illustrator Roberto Dell'accio for putting this together for us on short notice.
Logline: An obese teen is terrorized by a masked figure after wishing to be killed if she ever reached 200 pounds.
Learn more about The Fat Pact here.